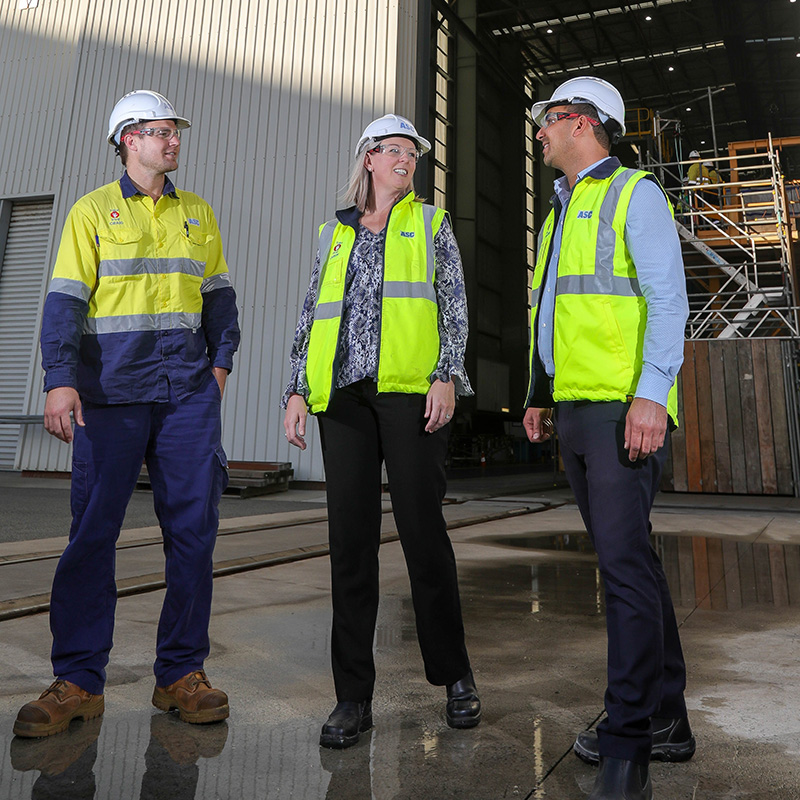 ASC's employees work collaboratively across many different roles and disciplines to maintain and upgrade Australia's internationally regarded Collins Class submarine fleet.
ASC takes pride in the service it delivers to the Royal Australian Navy. Working at ASC is challenging and rewarding and each role plays an important part in maintaining Australia's frontline naval capabilities. ASC provides the opportunity for great job satisfaction and long term careers, supported by a range of programs, initiatives and benefits to help you achieve your personal and professional goals.
ASC employees live by the organisation's PRIDE values which support ASC 's safe, engaged and customer-focused culture.
These values help to keep employees safe, deliver quality services and ensure ASC continues to efficiently and effectively support our nation's defence capabilities. ASC's culture enhances employees' experiences at work, fostering an environment where everyone feels respected and included as they strive towards mutual goals.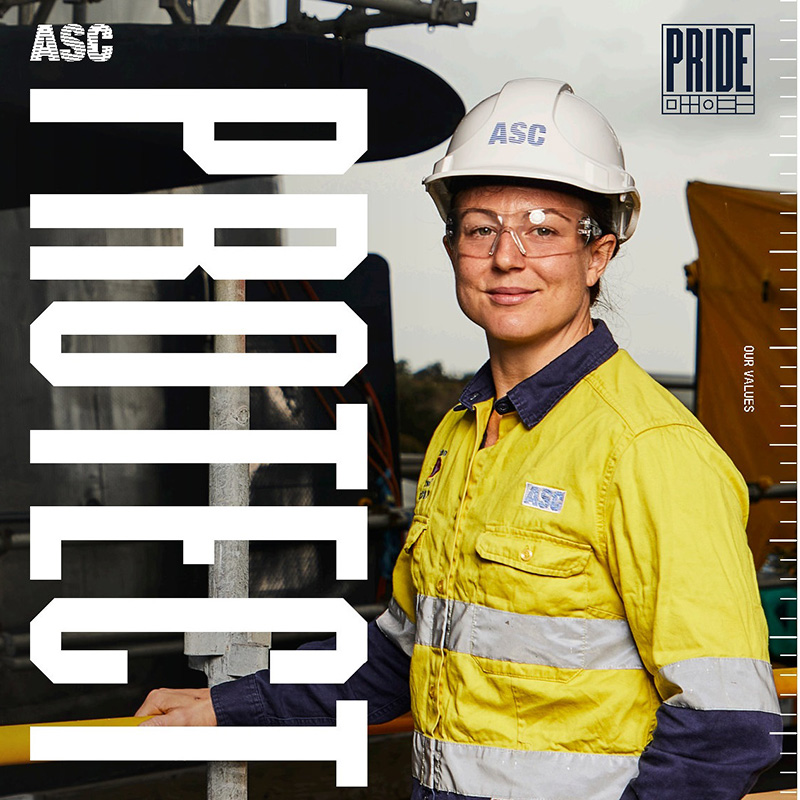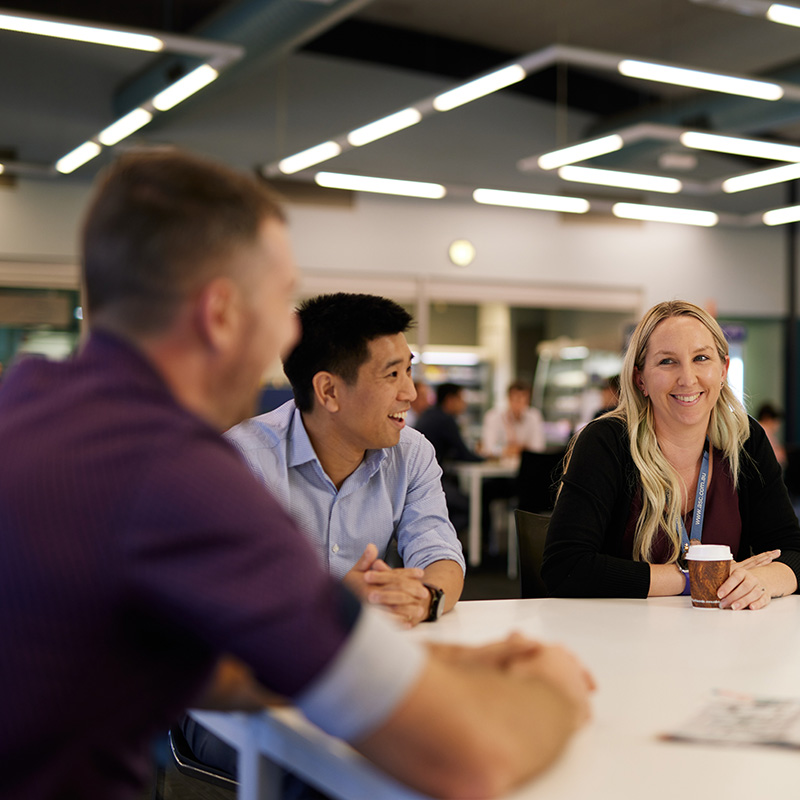 ASC is proud of its reputation as an employer of choice. The company invests in developing its employees to help them reach their full potential, and promotes a healthy work-life balance. Remuneration is reviewed regularly to ensure ASC remains competitive in the growing shipbuilding sector, and offers a wide range of employee benefits.
Attracting and retaining skilled and motivated employees is central to ASC's vision to remain an enduring and integral part of Australia's maritime strategy and national security.
ASC believes that a diverse and inclusive workforce leads to a productive, innovative, high performing and engaged workforce.
Every day, more than 1,900 people come to work at ASC. Every member of the team has the right to feel valued and respected. ASC's focus on diversity and inclusion has led to the development of initiatives and programs that nurture a culture of respect and belonging, and support all employees to reach their potential.