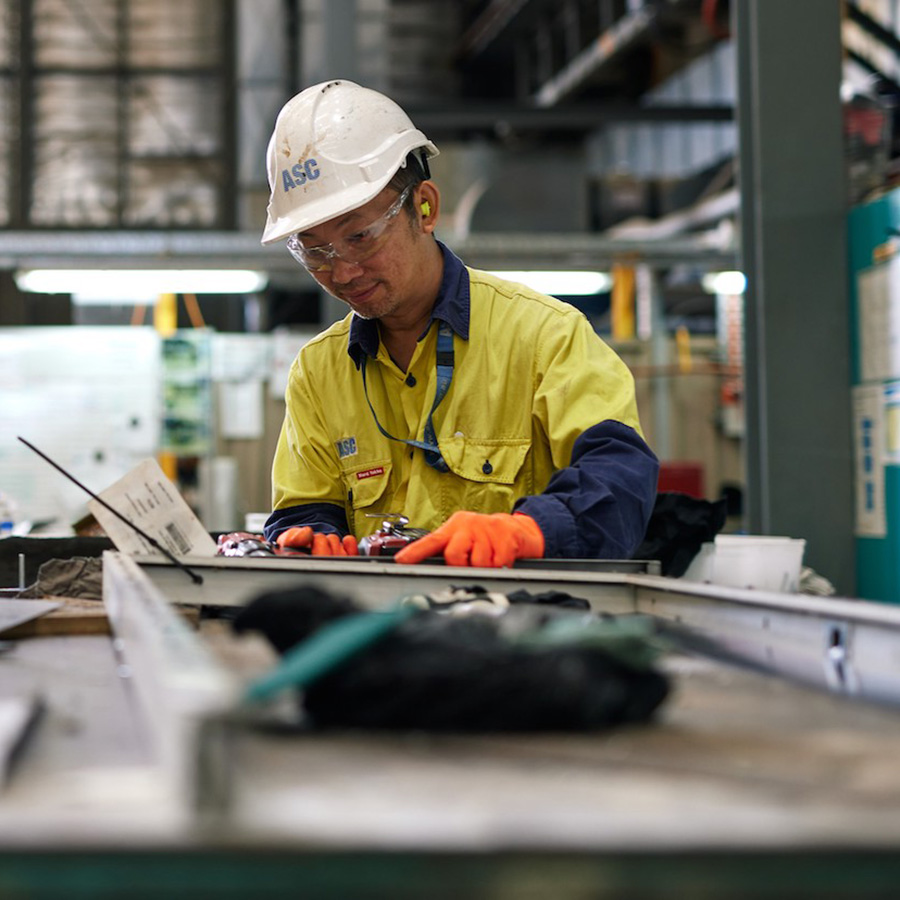 ASC has a world-class quality assurance capability that supports its commitment to consistently fulfilling or exceeding customer expectations.
Quality is embedded throughout the workforce, and reflected in ASC's organisational value of 'Excellence'. ASC works closely with its partners and stakeholders to ensure this focus is upheld throughout its operations, supply chain and all of its deliverables.
ASC's integrated management system certification to recognised international standards, ensures it manages risks effectively and maintains quality outcomes.
ASC was the first Australian defence company to be accredited to international standard ISO 55001, which recognises best practice in the management of complex assets. ASC's other certifications include ISO9001:2015 Quality Management System, ISO45001:2018 Safety Management System and ISO14001:2015 Environment Management System.
ASC operates a National Association of Testing Authorities-certified Non-Destructive Testing Laboratory and a Material Technology Laboratory, both certified to ISO17025.
Its ISO certifications are endorsed through TQCSI-Yaran, an accredited Indigenous organisation, through the Indigenous Defence and Infrastructure Consortium, which supports the company's Indigenous procurement policy.