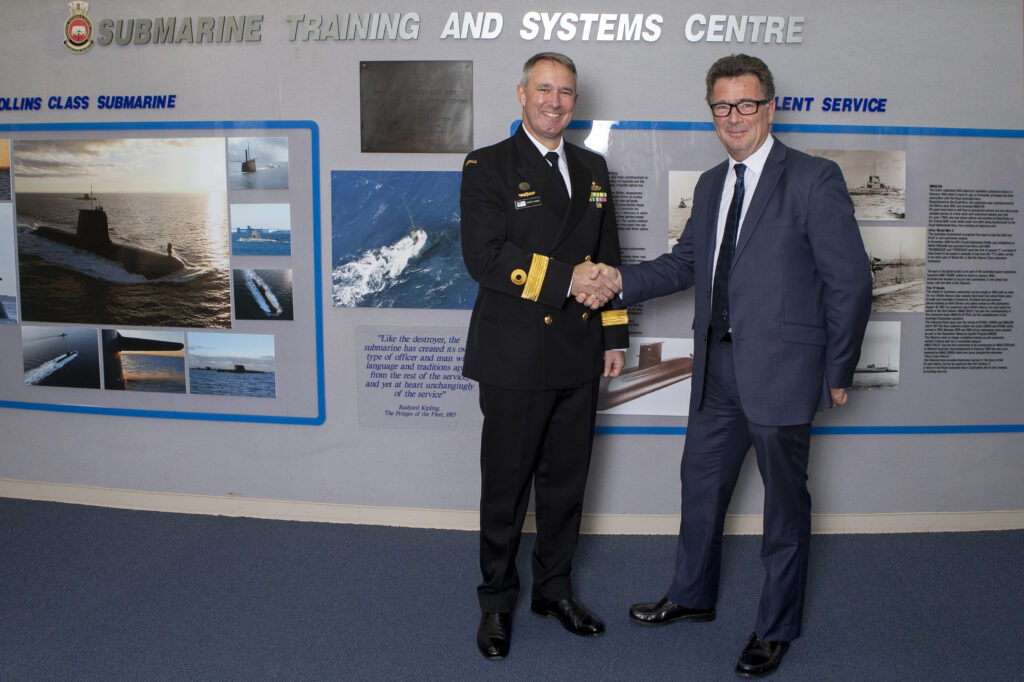 As the Royal Australian Navy's trusted partner, ASC has been training submariners at HMAS Stirling at the Garden Island naval base in Western Australia for over 30 years.
ASC creates and delivers state-of-the-art training using virtual reality technology, together with standard operating procedures to deliver entry level, advanced and specialised courses for today's submariners and crews of the future. Over 100 training courses are successfully delivered each year.

ASC provides specialised platform and operational training as well as support services. Its trainers have expert submarine knowledge and skills, and the necessary experience to safely deliver training across the full spectrum of submarine platform and combat systems.
An integral element of ASC's training services is the Collins Class Virtual Submarine which was developed in 2013, in partnership with the Royal Australian Navy. The Virtual Submarine provides a highly realistic, 3D virtual training environment. This effective training tool allows the user to explore the submarine in ways that were previously unavailable due to limited access to the physical submarine.
ASC is a Registered Training Organisation (National Provider number: 5596).