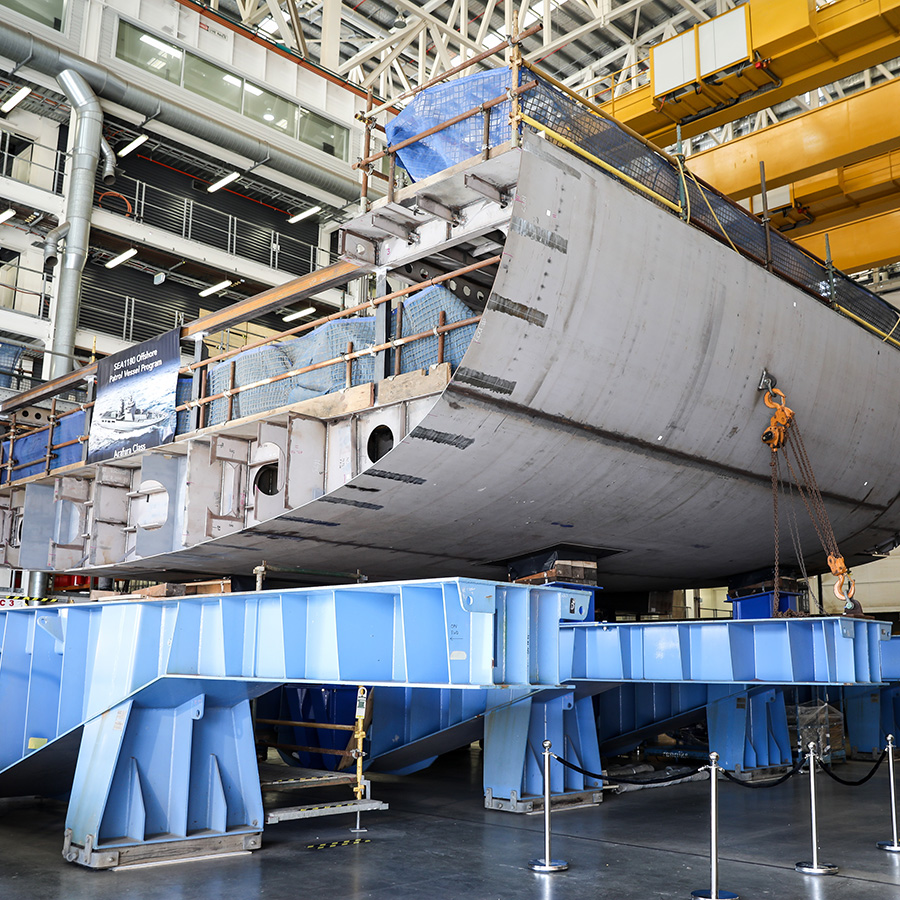 ASC is providing support to Luerssen Australia for the hull construction of the Royal Australian Navy's first two Offshore Patrol Vessels (OPVs), which are being built at the Osborne Naval Shipyard in South Australia.
ASC's subcontracting role is responsible for providing specialist personnel, systems and procedures. Luerssen Australia will build the remaining 10 OPVs with Civmec in Western Australia.
The first two OPVs will be named Arafura and Eyre. Their primary role will be to enable the Royal Australian Navy to undertake border patrols, mine warfare and hydrographic duties.
The class of 12 OPVs will replace the Armidale Class and Cape Class patrol boats.